Everything you need to jump from instant coffee to a pro. Try it.
Coffee Book was built during the pandemic by a coffee afficionado struggling to get good coffee with everything closed. Since then, its evolced into a hub for all things coffee, helping beginners quickly learn and pros perfect.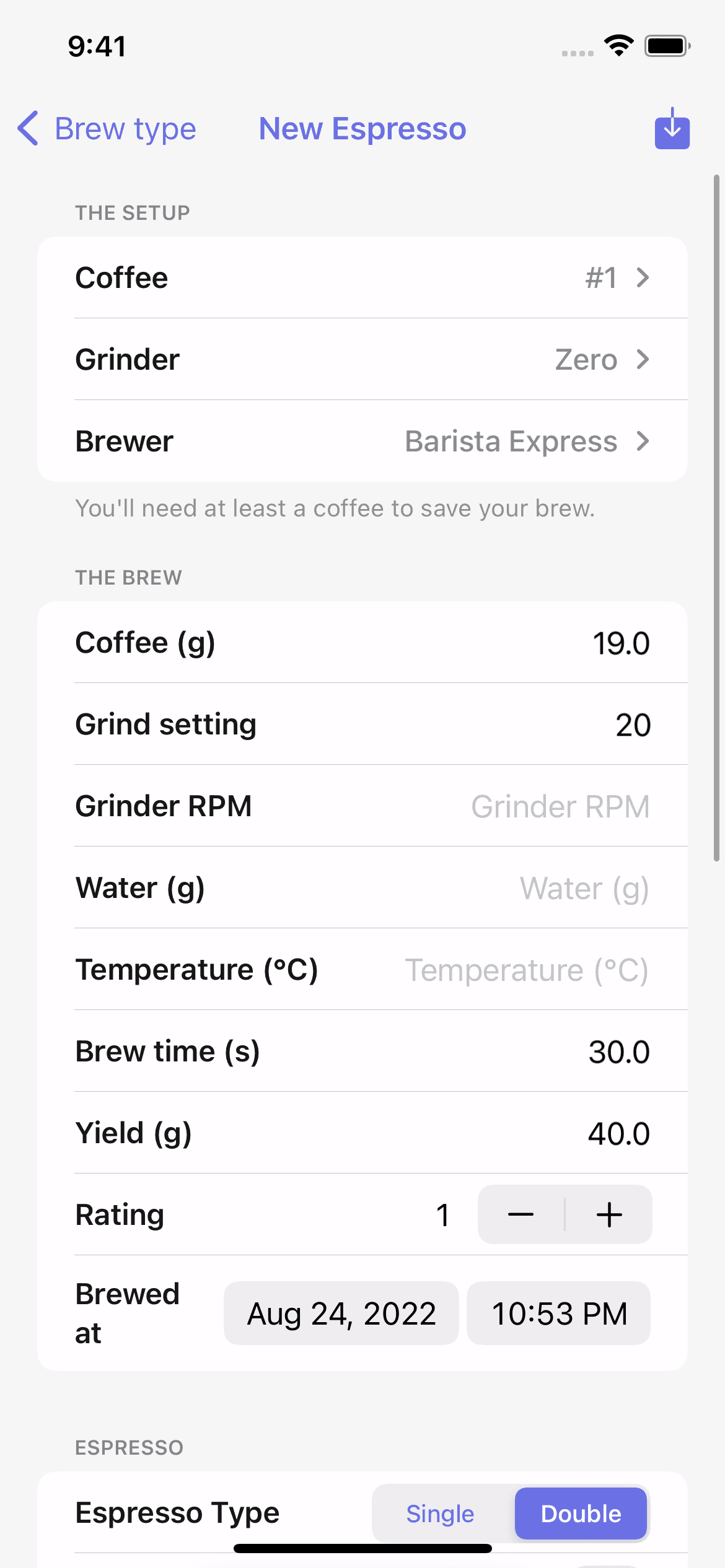 Track everything.
If you can tweak it, you can track it. Track as little or as much as you want as you begin your journey.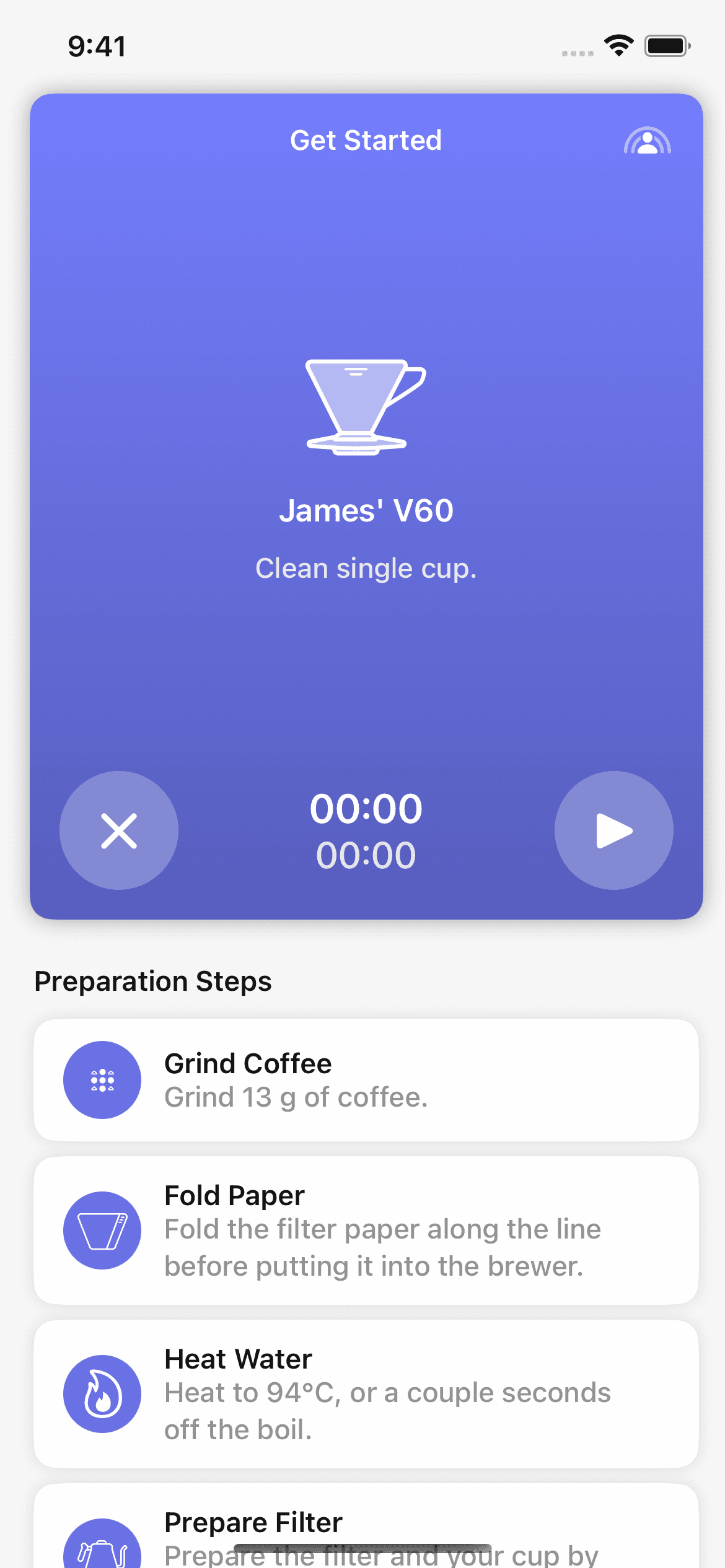 Brew timer.
Get a live updating timer that walks you through every single step of your brew.
Brew Guides
Wether you are a seasoned barista looking to mix it up, or a beginner looking to use their new V60, we have the guides for you.
It's time to get brewing.
The sooner you get started, the sooner you can discover what you love. Is it a chocolatey espresso? or a fruity drip coffee? There's only one way to find out.
Bluetooth Scales

Skip entering values and read them right from your bluetooth scales.

Recipes

Make re-usable template recipes for your best brews.

Sharing

Share your best work with fellow coffee lovers.
Coffee at home has never been better.
Thousands of people have taken a sip of their perfect cup.
Frequently asked questions
If you have anything else you want to ask, reach out to us.
What is Coffee Book Plus?

Plus is the subscription that unlocks unlimited brews, and helps support Coffee Book.

How do I backup my data?

Its already backed-up for you, if you use iCloud. If not, youll have to backup your device.

What brew guides are there?

So far, theres a few V60 guides, an aeropress, espresso, chemex and more.

Can I copy a brew?

Yes! Hold down on the brew on the homepage or elsewhere, and tap copy brew.

Can I make re-usable brews?

You can create a recipe, and then tap the brew from recipe option.

Can I brew with a friend?

You will be able to share with Shareplay soon.